by Nathan Villicaña-Shaw, Dale A. Carnegie, Jim Murphy, and Mo Zareei – Apr 29, 2021
In the second half of the 20th century, a new format for multi-sensory artistic expression emerged through integrating auditory elements within visual art practices. These sonic art installations by definition, incorporate acoustic elements into their overall presentation and the realization of the work's artistic statement. Moreover, Another component of sonic arts that is of importance to later sections is the tradition of exhibition outside of typical art gallery venues.
Following the footsteps of early sonic artworks such as Max Nauhaus' Listen: Field Trips Through Found Sound Environments (1966), and John Cage's 4'33" (1952), the Speculātor project explores the implications of augmenting soundscapes without adding sounds or manipulating how visitors physically hear those sounds in-situ.
Behind the project is a careful and deep study of what is meant by Soundscape and when com term was born, particularly delving into the relationship between Natural Soundscape and Music Technology. The interaction between these two players can take place in two different and opposite ways, namely bringing nature into a technological environment, or conversely bringing technology into a natural environment, facilitating in-situ sonic art and musical performances. In this way, the juxtaposition of electronic devices in natural settings can be exploited aesthetically and artistically, obtaining results in a way that cannot be achieved if presented inside indoor galleries.
It is in this context that Speculātor was born. Is a small, battery-powered, environmentally reactive soundscape augmentation artefact that provides audio-reactive LED feedback.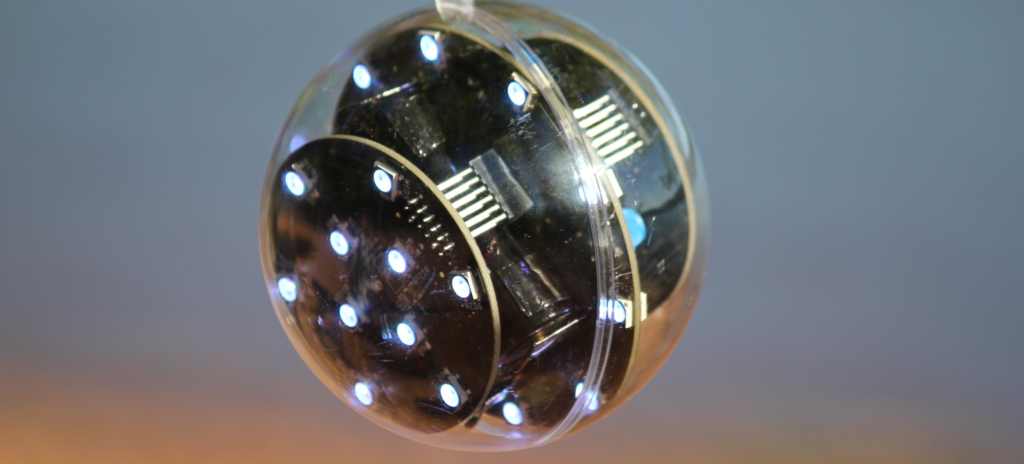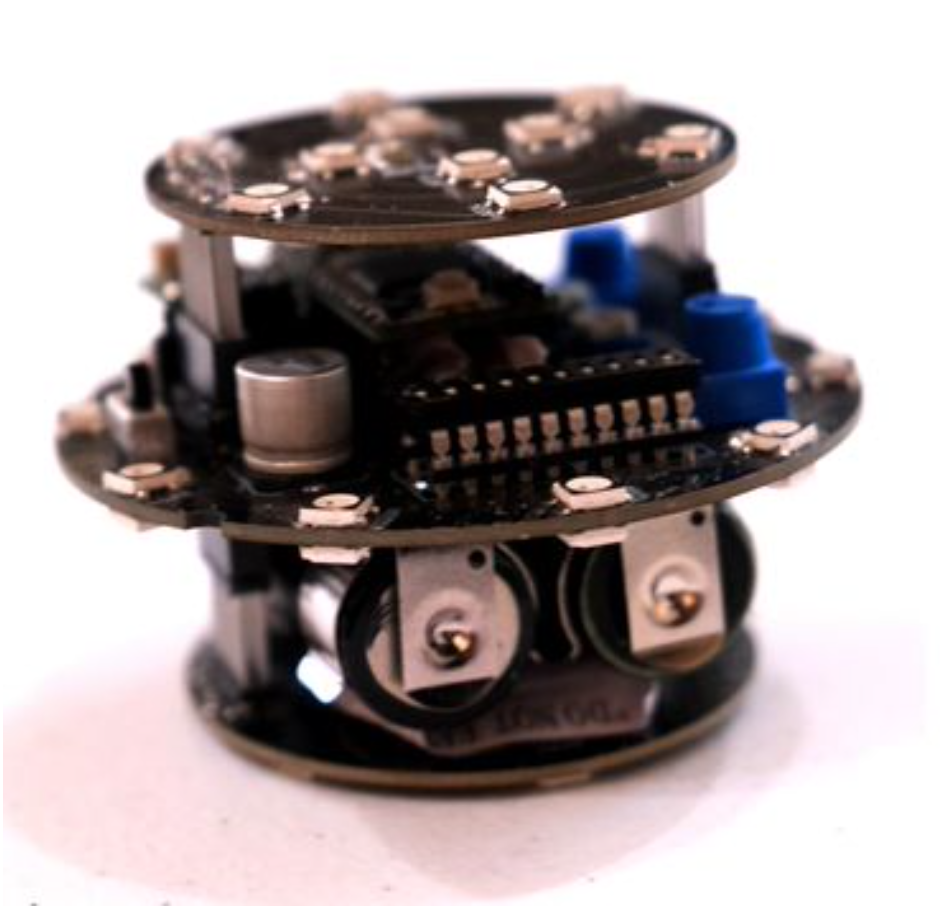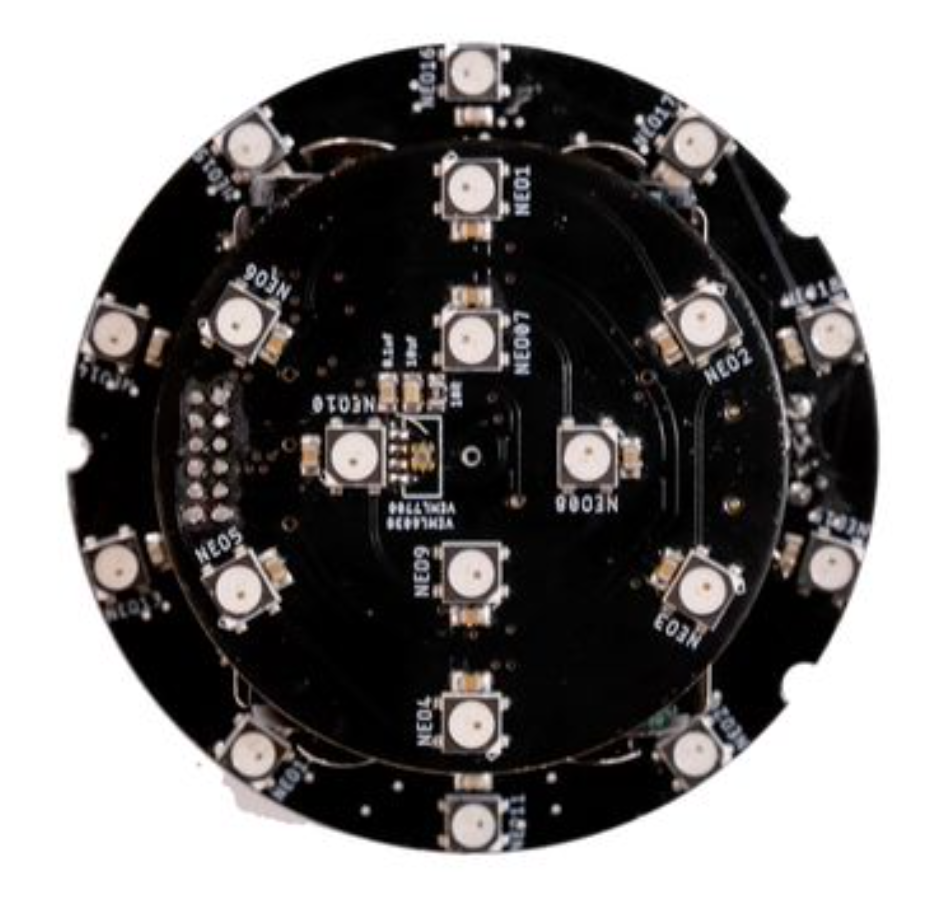 Personally, I've found the level of engineering that this "artwork" presents extremely interesting. Indeed, a large number of parameters were taken into account in its design to make it suitable for every situation. It is in fact extremely transportable, modular, and to survive in outdoor, fully-exposed locations, Speculātor uses data collected from a combined temperature and humidity sensor to shut down the system when the enclosure is too hot inside or compromised by liquid ingress.
All this is made possible by complex electronics developed with extreme detail. At the heart is a Teensy 3.2, and connected to it are input and output modules such as microphones, NeoPixel RGB, temperature, humidity, and light sensors, and an autonomous battery. This is then encased in a spherical acrylic shell, making it waterproof, buoyant, and transparent.
This is then encased in a spherical acrylic shell, making it waterproof, buoyant, and transparent.
The final effect is a kind of Christmas tree ball, which can be easily hung thanks to a specially created hook on the wrapper, and which needs nothing but itself.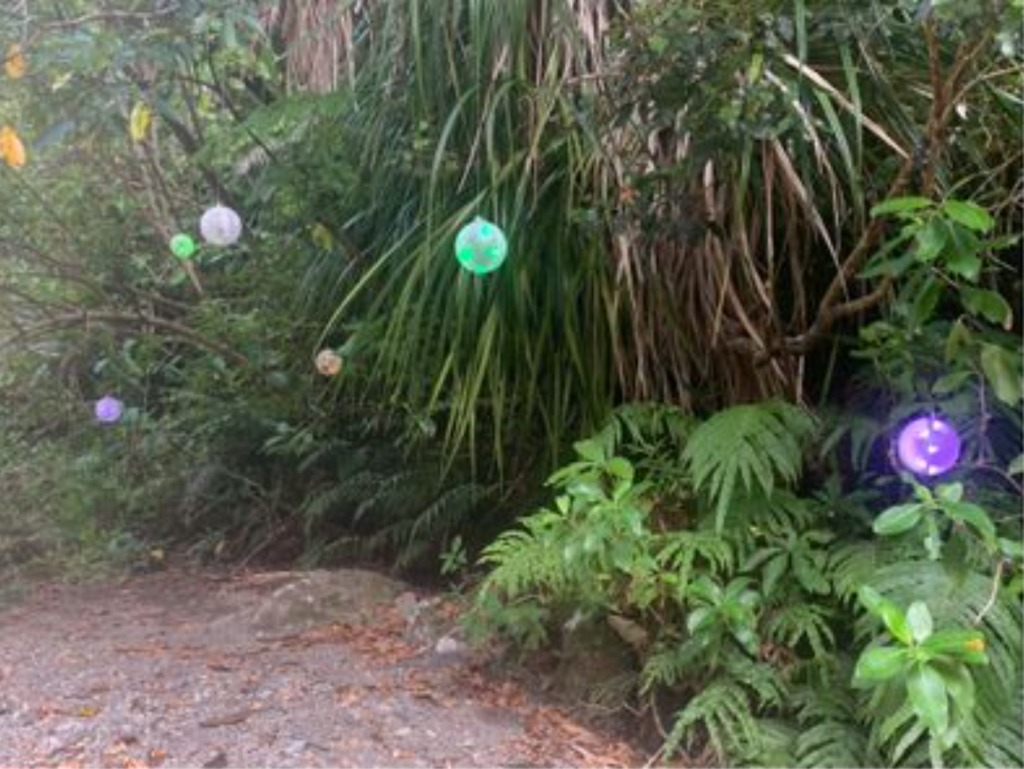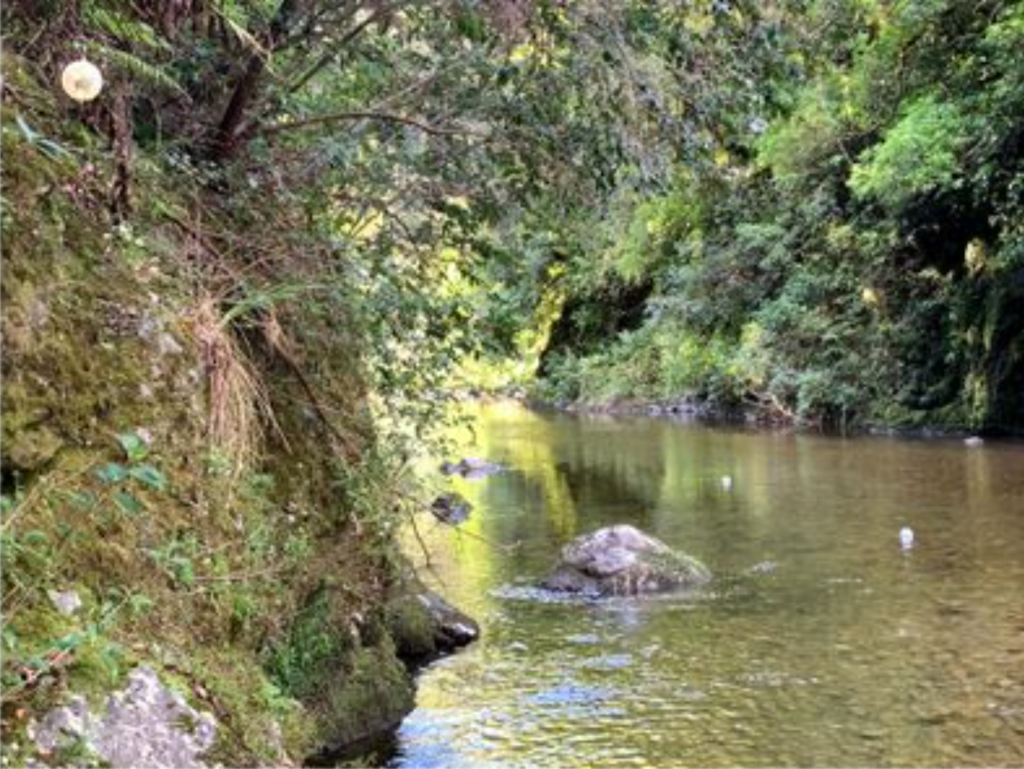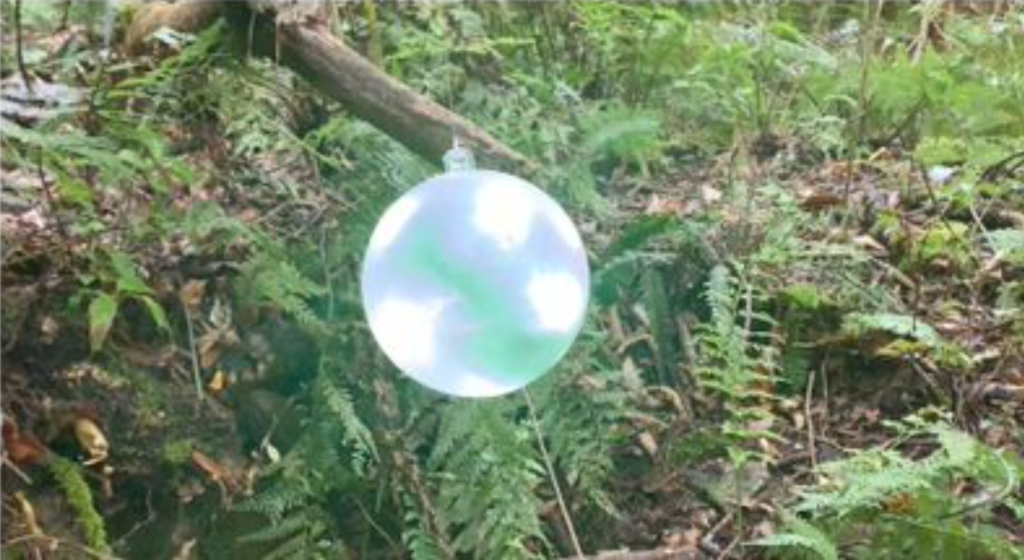 Speculātor is thus placed in natural places with an important sound background since it is the sound that makes it come alive. Indeed, it is placed near waterways and cicadas, making nature the real user of Speculātor.
I found the connections to the work of Bruce Munro, particularly his work "Field of Light," intriguing. For in the latter, the artist brings technology into the natural environment, creating a new connection that welcomes the audience into a different exploration of their surroundings. Again, technology reflects nature, rather than going against it, and this is perhaps what makes this approach speculative, even though it should not be.
Speculātor explored non-aural approaches to the exhibition of sonic artwork which leveraged visitors' visual sense to prioritize listening. By focusing on listening instead of speaking, visual soundscape augmentation techniques potentially serve as a promising method for realizing sonic installation art whose artistic focus is the in-situ sonic environment.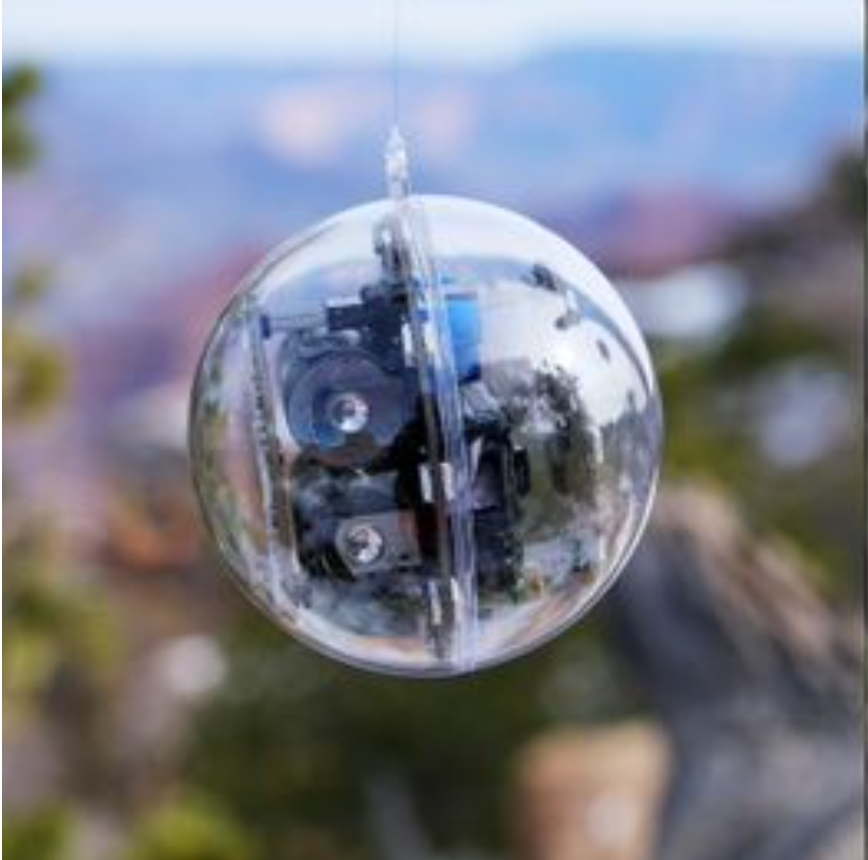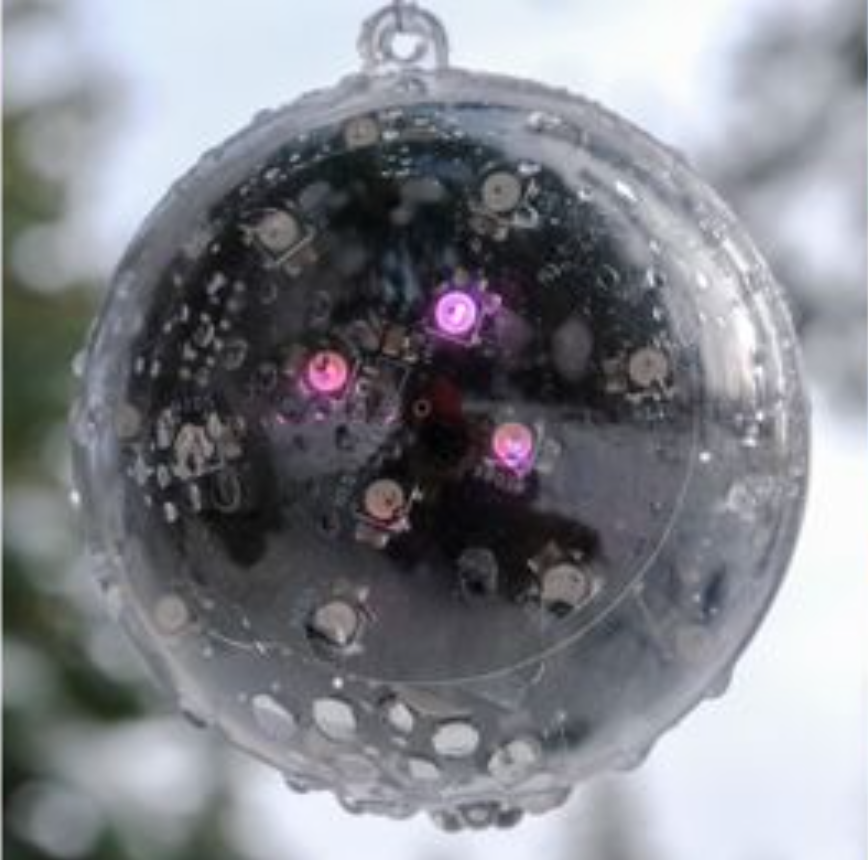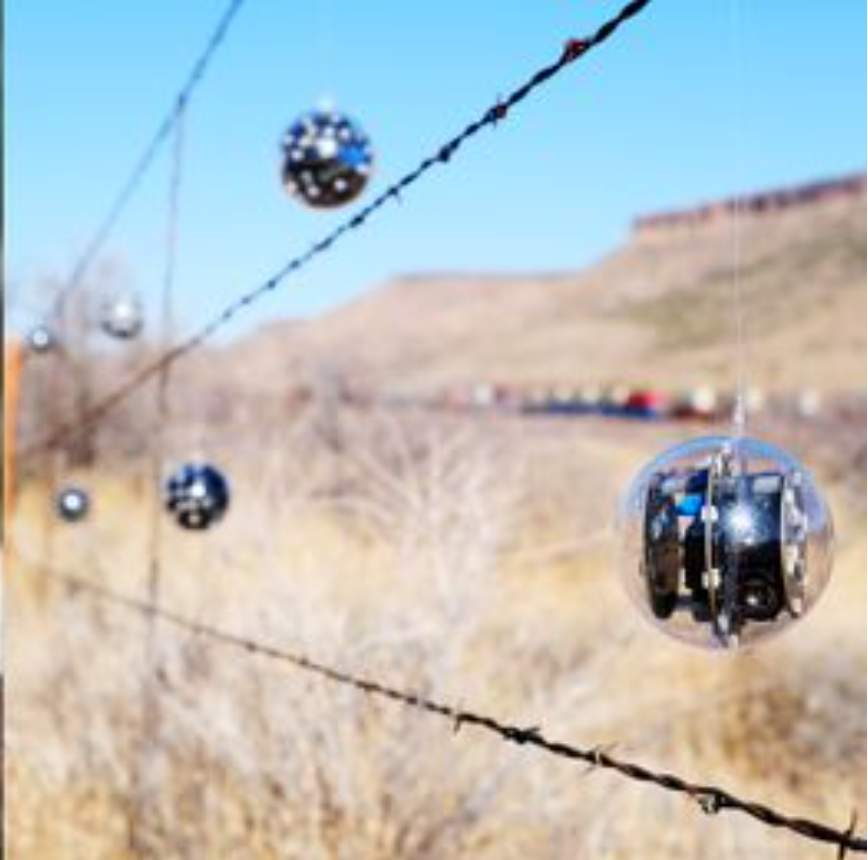 Sources: