Designed by Moment Factory
Aura is a multimedia installation inside the Notre-Dame Basilica in Montreal. It uses light, sound and video mapping to showcase the basilica in a completely new way. The story has three acts: The Birth of Light, The Obstacles and The Open Sky. The story contains religious themes and highlights the gothic structure.
To use the church's interior as a canvas, the team did a complete 3D scan of the space, ensuring that all details would be perfectly matched to the projections. Due to the multifaceted nature of the project, it took over a year of work, including sound recording and visual imagery to move the installation from idea to reality.
The complexity of the architecture made it more difficult to plan ahead. They had to make tests with projectors on a weekly basis. Oftentimes it was trial and error, when something didn't work, they had to come up with a different solution and test the new idea.
The moment factory who created the installations used 21 projectors, 140 lights, and 20 mirrors for the lighting and projections. Marc Bell and Gabriel Thibaudeau used 30 musicians and 20 chorists for the music. The results are an incredible transformation throughout the performance, as light, color, and sound are used to create a unique mood.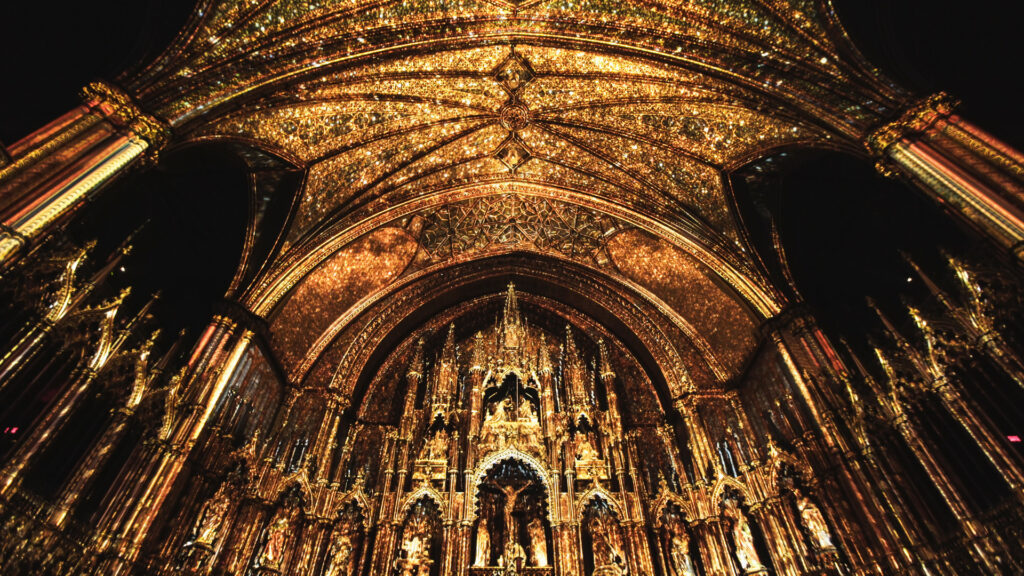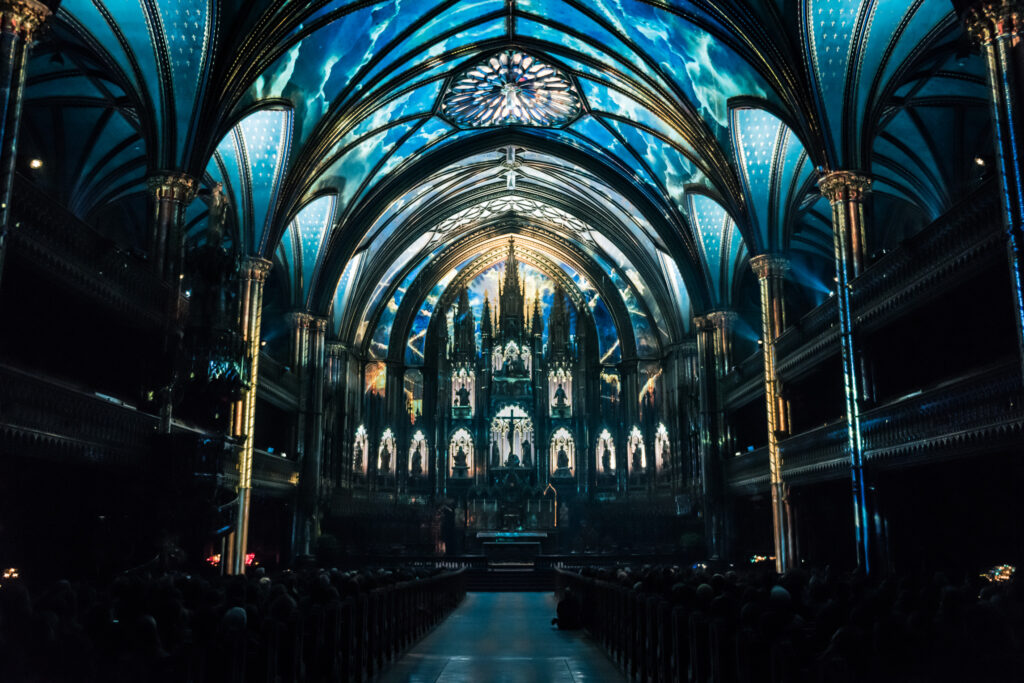 Thoughts
Aura is an incredible immersive experience, and the projection is well done. The only thing that would enhance the experience is live music. The acoustics are incredible in churches.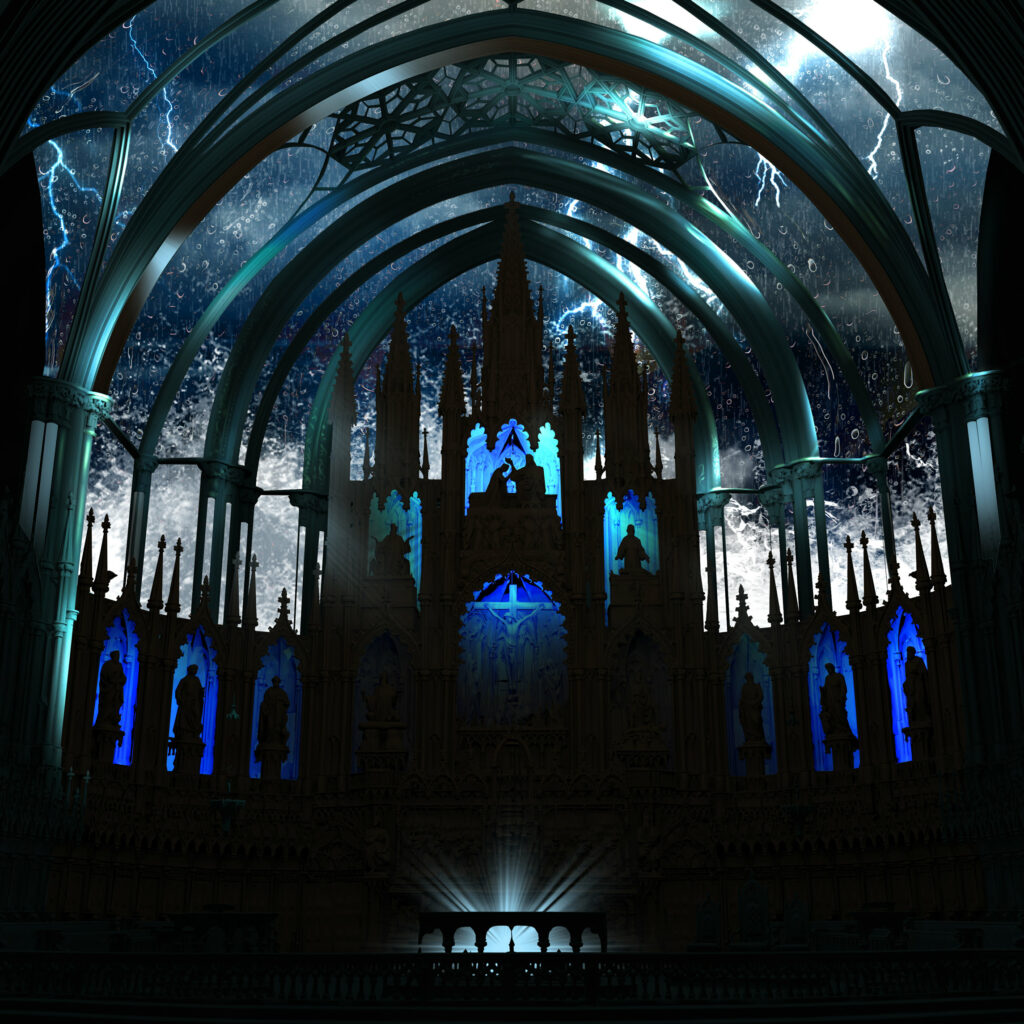 References:
Aura at the Notre-Dame Basilica https://momentfactory.com/work/all/all/aura
19th-Century Gothic Church Is Transformed into an Immersive Wonderland Inside https://mymodernmet.com/moment-factory-multimedia-installation/