In the upcoming posts we will look at best practice examples of exhibitions, installations and experience centers. The analysis will cover the interaction itself, how immersive it is and the implementation.
LAVA Centre
Designed by Basalt Architects and Gagarín
The LAVA Centre is a fully interactive exhibition based in Hvolsvöllur on Iceland. It's an educational exhibition centre that teaches people about volcanology while experiencing the extreme forces associated with volcanic eruptions and earthquakes. Every installation was based on the best scientific knowledge available from both recorded data and live data from leading geological institutions and universities in Iceland.
It's fully interactive, so every exhibit is either triggered or shaped by visitors' motion or behavior. Visitors get to create Iceland, shape the crust with magma intrusions and eruptions that result in mountains, rift valleys, islands, floods, craters and more. Nature has its own platform that one can't compete with, so the designers also recreated elements with a certain abstraction in mind, allowing the esence of the phenomenon to shine through.
The project includes over 20 interactive installations in four large halls and four corridors. Half of the installations can be considered immersive. Every exhibit was custom made by the Basalt Architects and Gagarín design team.
In the Seismic Zones there is an interactive wall that responds to visitors' movements and three shaking platters! At once this installation surprises the visitors and educates them about the Rift zone, the Shear zone, and the Volcanic flank zone.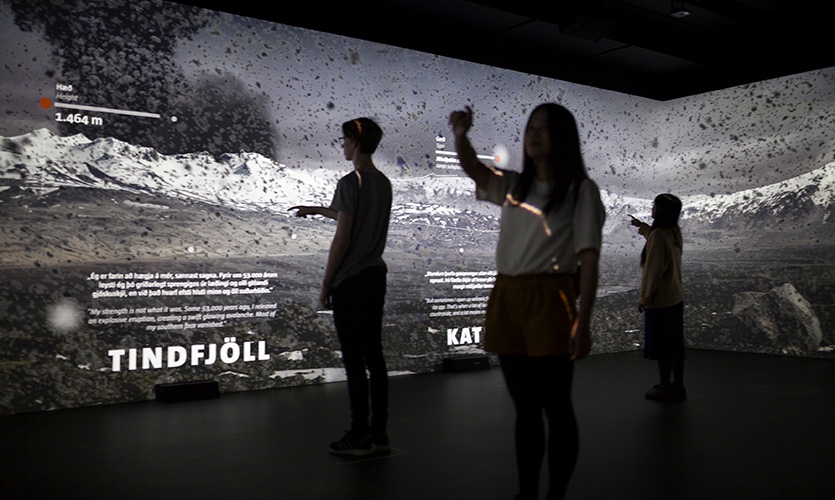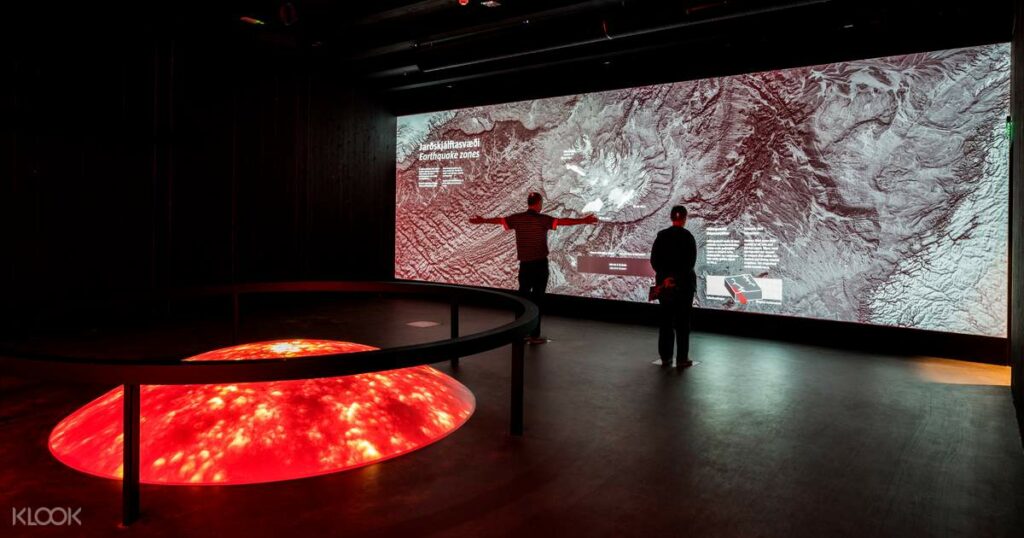 The Volcano Corridor allows guests to walk from the present into the past and learn about every eruption in Iceland over the last 100 years, while triggering the explosive light and soundscape of lava flow.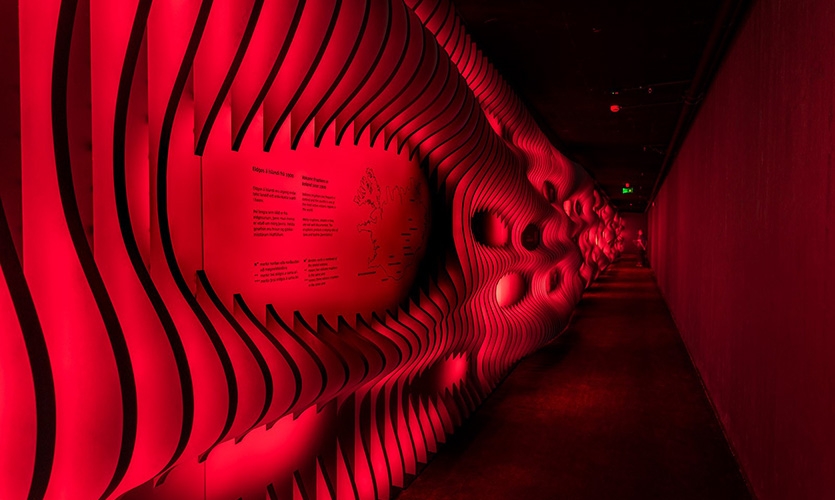 In the Earthquake Corridor, visitors can experience known earthquakes that shook Iceland over the last 20 years. The earthquake simulator uses the actual seismic data that was recorded when the quakes took place.
The Lava corridor is an audioscape on lava and geothermal areas, both common derivatives of volcanic activity. In the Volcanology room visitors can learn about all the different types of volcanoes and volcanic systems found in Iceland.
The Tephra Corridor gives people the opportunity to experience the visual disruption associated with eruption underwater or under a glacier.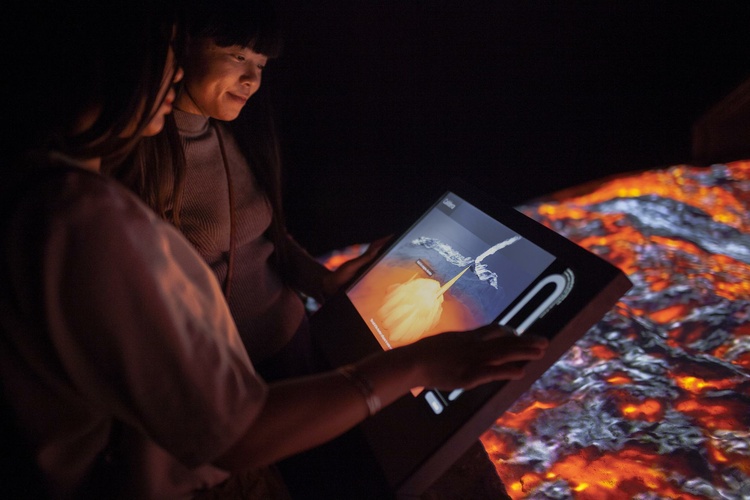 Thoughts
To create an engaging experience of volcanic eruptions and the flow of magma is a difficult task. I think they did a great job, there isn't much text or instruction included. They created something, that can't be experienced in real life, it's abstract and impressive to shape the land by yourself on an interactive wall or to track a volcanic eruption from the underground and to feel the earth shaking. You can control the magma flow and recreate a landscape to your desire, like you're natures force. It's pretty impressive.
References:
LAVA Centre https://segd.org/lava-centre
Lava Centre https://gagarin.is/work/lava-centre