There are several other methods for creating an interactive paper. For example with the use of barcodes and QR codes, social media codes, shortlinks. But most of all, the term "interactive print" is used to describe the combination of Augmented Reality and the traditional print media.
Through the development of mobile technologies, Augmented Reality is becoming more and more accessible, which opens new opportunities of its usage. At the beginning of the development of Augmented Reality, it was much more difficult to create interactive print. Printed images needed markers in order to work with AR content. Nowadays, this is no longer the case. Any high-quality print can be used to trigger an AR application.
There are several apps, which make it easy for users to experience Augmented Reality. The most well-known one of them is probably the free app "Artivive".
"Artivive is an AR tool that allows artists to create new dimensions of art by linking classical with digital art." – Artivive
With this mobile app, the user just needs to point the camera at the print object. Then, there is a layer with an animation overlaid, so that it seems like the print object is starting to move. By using several layers, it is also possible to create an 3D environment.
Interactive print in education
Interactive print has a great potential in education. Through already familiar paper-based activities, combined with Augmented Reality, it is possible to create immersive learning experiences. It can be integrated in textbooks to showcase complex and abstract concepts by using for example interactive animations. The interaction with the content may help people to get a better understanding of it. Another effect is that it increases the users motivation to study. Not only schools could profit of the use of Augmented Reality for educational reasons. Also in exhibitions, interactive print can be used to provide information about specific topics.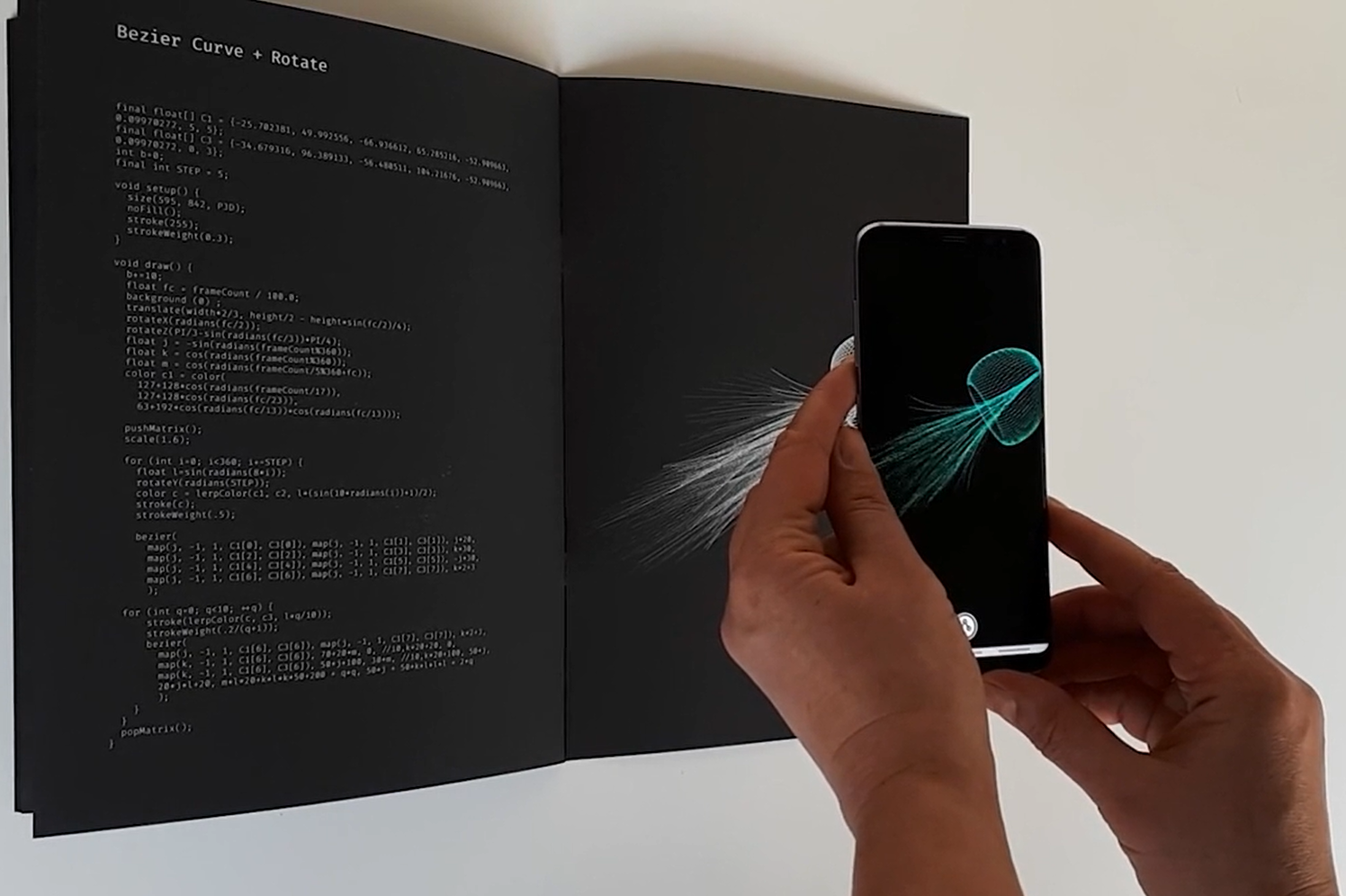 Questions
What tools can be used to create interactive print?
How can all the senses be included?
For what topics can interactive print be useful?
What is the best balance between Augmented Reality and traditional print media?
In which fields can it be used?