Museums and exhibitions aim to bring their collections to live. Since the ongoing development of augmented and virtual reality technologies it seems obvious to integrate them in the classical exhibitions. Through the usage of AR and VR technologies, museums can add a virtual layer to their exhibitions and create immersive experiences. Some areas of application could, for example be, allowing users to explore Egyptian burial chambers, meet historical characters or find out more about an artist by virtually visiting their hometown.
As part of a study, the Research Centre of Excellence in Cyprus (RISE) has interviewed 15 global museums about their experience in including AR and VR technologies in their exhibitions. Around 50% of them stated, that they made use of these technologies in order to create an augmented spaces for visitors to experience the exhibition, for example in form of a virtual time travel. They integrated VR and AR experiences in their exhibitions as an extension to the classic exhibitions, instead of outclassing them.
Another possibility to create a virtual exhibition can be done by scan exhibitions and arrange them in a virtual space. In this way, exhibitions can be accessible from all around the world. It could also enable a larger audience, for example disabled people, to visit exhibitions they could not visit in the real life.
Examples
Mona Lisa: Beyond Glass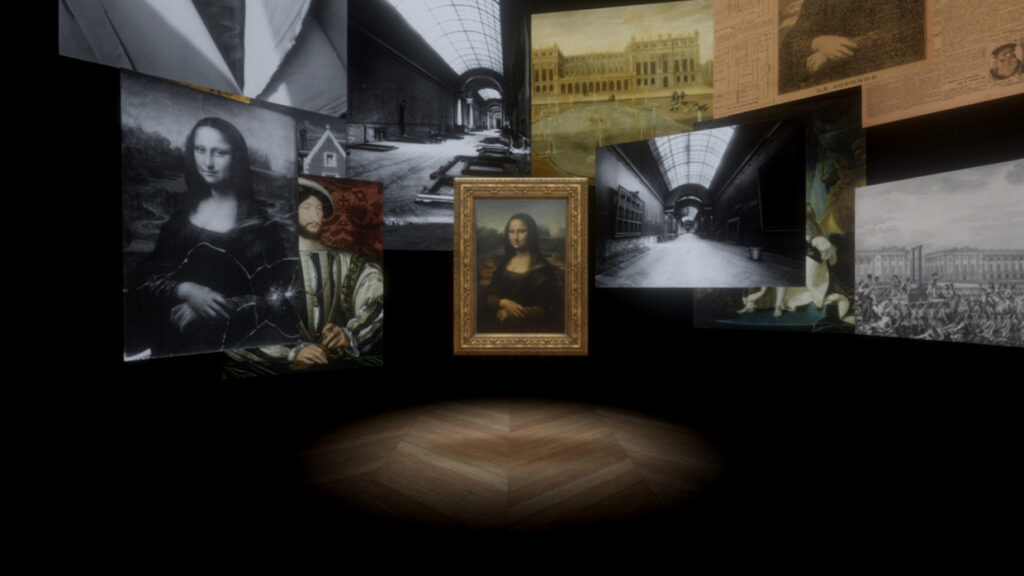 The Virtual Reality experience "Mona Lisa: Beyond Glass" was part of the Leonardo da Vinci blockbuster exhibition taken place at the Louvre in Paris, in October 2019. Through the use of animated images, interactive design and sound, it allowed the users to explore it's details, the wood panel texture and how it has changed over the time.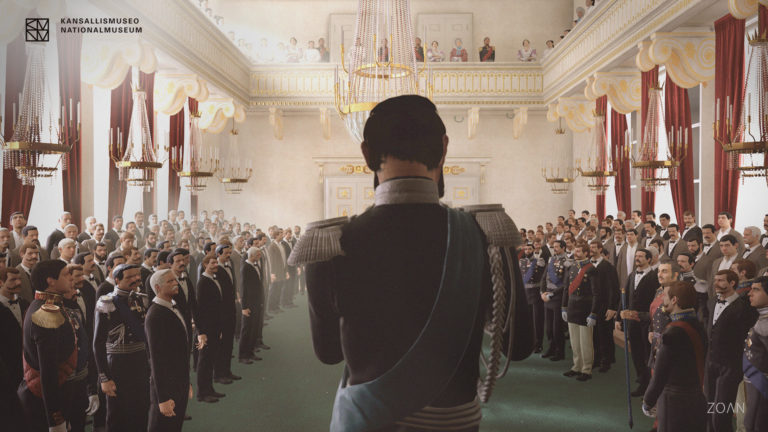 The National Museum of Finland enabled their visiters a virtual time travel back to the year 1863, by letting the users walking inside the painting "The Opening of he Diet 1863 by Alexander II" by R. W. Ekman. In this VR experience the visitors could speak with the emperor and representatives of the different social classes or visit historical places.
References