For the Musician–Synthesizer Interface it is important to translate the pitch, Amplitude-envelope and note length. But those are the Basic values that define the most basic values of translating Music into the air. The pitch and the relative length are defined for example by sheet music and the envelope by the Characteristics of the instrument played. The most common envelope found in synthesizers ist the ADSR shape standing for 'attack', duration of the rising ramp of the signal, 'decay', duration of falling ramp of the signal starting after the attack ramp is at its peak value, 'sustain', value of the held signal as long as the gate is open and 'release' duration of the signal falling from the last value to zero after the gate is closed. This is also one of the simplest ways to portray many acoustical instruments in their Amplitude envelopes.

But the timbral structure of sounds are mostly not only described by their amplitude envelopes. Many musical instruments are defined by variations in pitch, and the color of the sound. So the simple amplitude picked-up by an envelope follower is a very basic tool to define the sound of a musician. Furthermore it only draws conclusions of the basic values a musician puts into his instrument. So to capture a musician more fully her expression plays a big role in the interpretation of control voltages.
So how can we define musical expression? As said before in most notation of western music pitch and relative length are written down, things like tempo and dynamics or direction for technique are written down in words or abbreviations. But the finer points of a performance which are mostly inherent to every musicians individuality are much nowhere to be found except the playing of the musician. So the common expression for tempo in italian are widely known as follows roughly from slow to fast: adagissimo, adagio, lento, andante, andantino, allegretto, allegro, presto, prestissimo. (Britanica)
As for dynamics roughly from quiet to loud: piano, pianissimo, mezzo piano, forte, mezzo forte, fortissimo and some changes in dynamics: fortepiano (loud then soft) sforzando (sudden accent) crescendo (gradually louder), diminuendo (gradually softer).
So those are nowadays all the definitions which a composer uses to translate his musical thoughts to the performer. but it wasn't always like this.
"…[I]n much 17th- and 18th-century music, the composer notated only the main structural notes of the solo part, leaving the performer to improvise ornamental figuration."

https://www.britannica.com/art/musical-expression
Those figurations or ornamentations gave the musician the freedom to express themselves and influence the tradition of the then current music.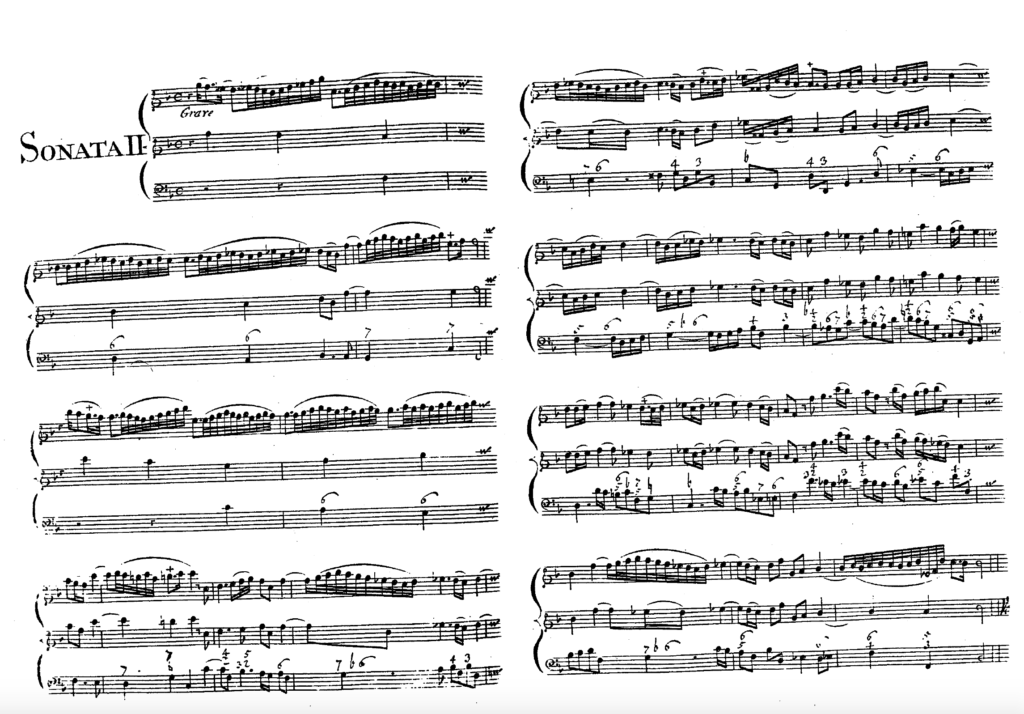 Here you can see the bottom two lines are the composers' structure of the piece and the top line are the individual ornaments an artist put over the piece.