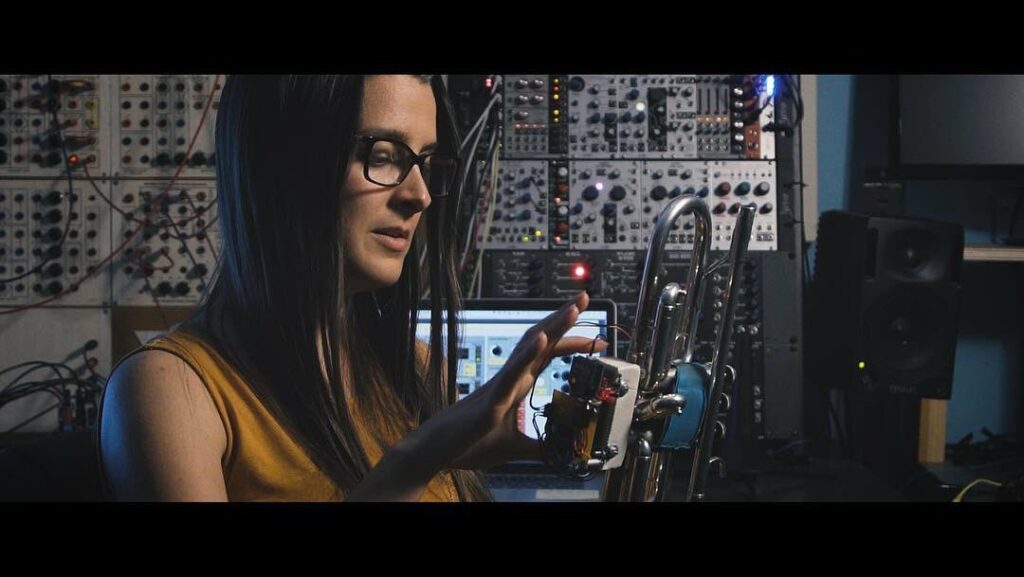 Sarah Belle Reid is a Trumpet player and Synthesist who takes the sound of her brass instruments and puts them through her modules Systems like Buchla, Serge, or Eurorack. She has developed a device with which she translates her trumpet playing to CV and/or MIDI messages called MIGSI.
They Developed MIGSI in a big part to enable her to use all of the techniques Sarah Belle Reid has developed on her Instrument to translate into more than 'just' her instrument and open the horizon of the instrument the electronic music-making possibilities.
MIGSI
MIGSI: Minimal invasive gesture sensing interface. She calls it 'electronically augmented trumpet' too. The device was co-developed by her and Ryan Gaston around 2014. They also founded 'Gradient' a joint venture between them where they develop "handmade sound objects that combine elements of the natural world with electronic augmentation." (vgl.: Gradientinstruments.com).
Migsi is a Sensor-based Interface with 3 types of sensors and 8 streams of Data. Pressure sensors around the valves which read the pressure of the grip force, an accelerometer that senses movement of the Trumpet, and optical sensors which reads the movement of the Valves.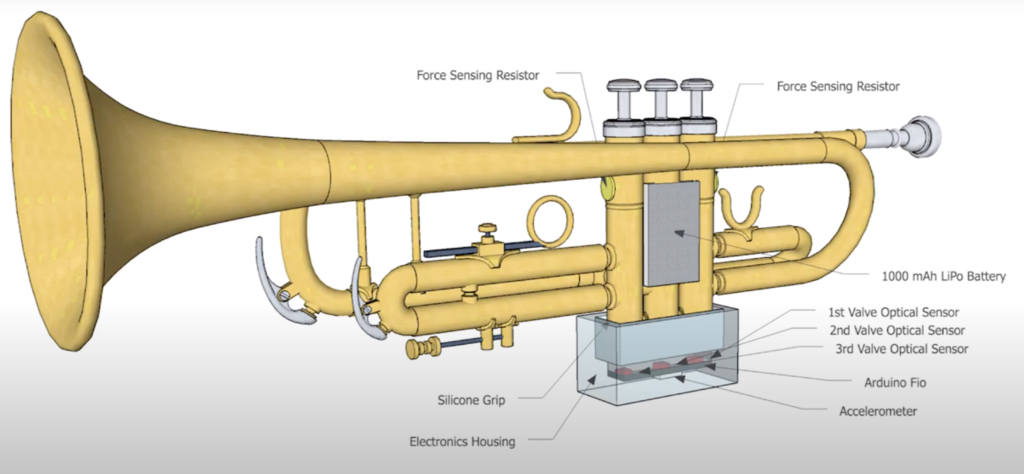 The hardware is then read by a MIGSI app which is a MAX map Patch. The app is used to process thee the audio signal of the trumpet, modulate external equipment with the sensor input or modulate a synth engine inside the MIGSI App.
(vgl.: https://www.youtube.com/watch?v=tbXgUDQaNv0)