The fourth in the league of blog entries on the topic of UX in the fashion industry offers some examples of companies that are using augmented reality for their e-commerce businesses. This part of my research is dedicated to find out how companies include the technology and what goals they are pursuing with it.
According to IBM's 2020 U.S. Retail Index report, the pandemic accelerated the shift to digital shopping by roughly five years. According to a Neilsen global survey from 2019, consumers listed Augmented and Virtual Reality as the top technologies they're seeking to assist them in their daily lives. In fact, just over half said they were willing to use this technology to assess products. AR has proven that it can add enormous value for consumers in the shopping journey. Therefore, some brands are already re-imagining retail to provide a better shopping experience for their users.
Taking a look at existing products
A virtual "try-before-you-buy" experience is already implemented by IKEA, offering a free App called IKEA Place. The app lets users virtually place furnishing in their space.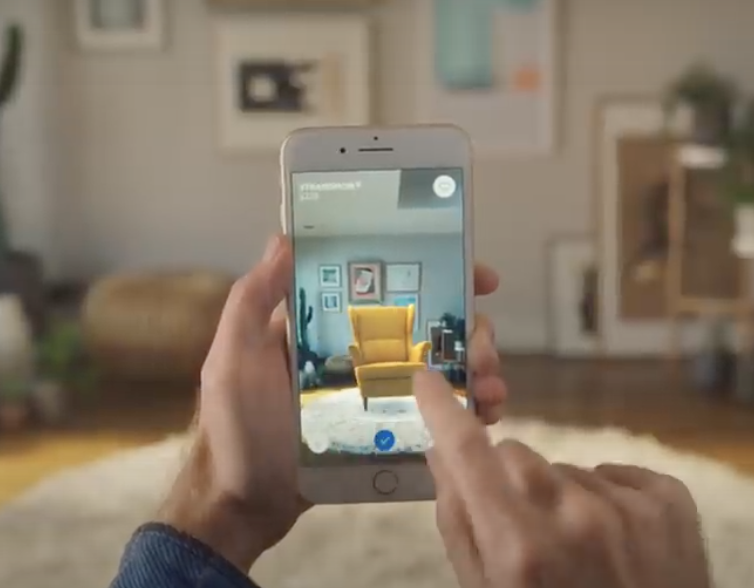 The home improvement retailer Home Depot added augmented reality capabilities to its app and mobile web before the pandemic. The feature helps lift engagement and conversion as consumers spend more time shopping on their phones.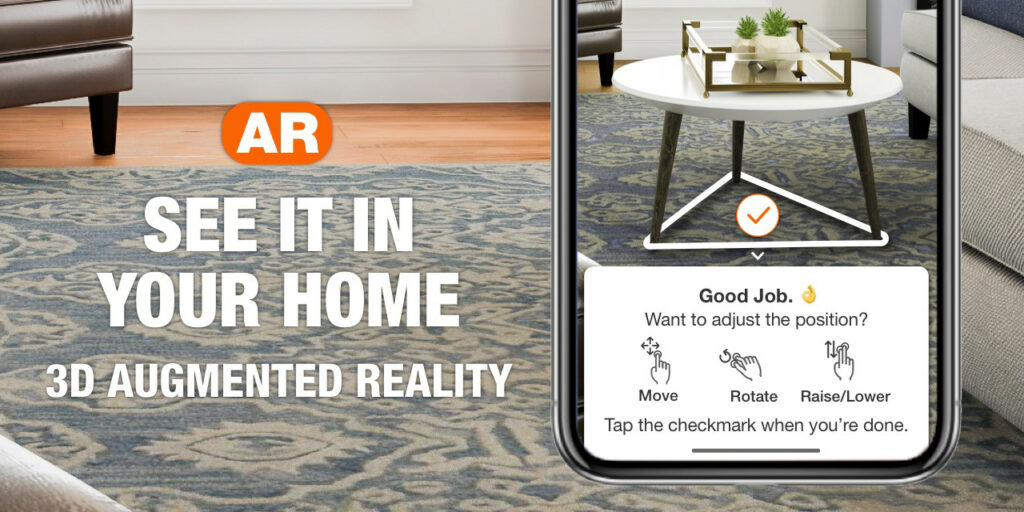 For consumers to virtually try on luxury fashion, AR became an essential tool for brands such as Louis Vuitton and Gucci. Among some innovative AR collaborations, Gucci launched a virtual shoe 'try-on' called Lenses through the Snapchat platform.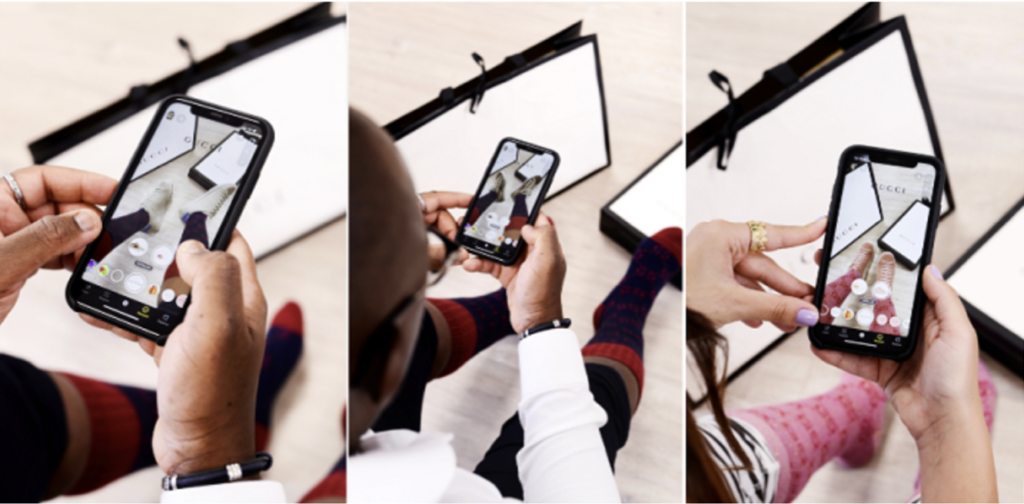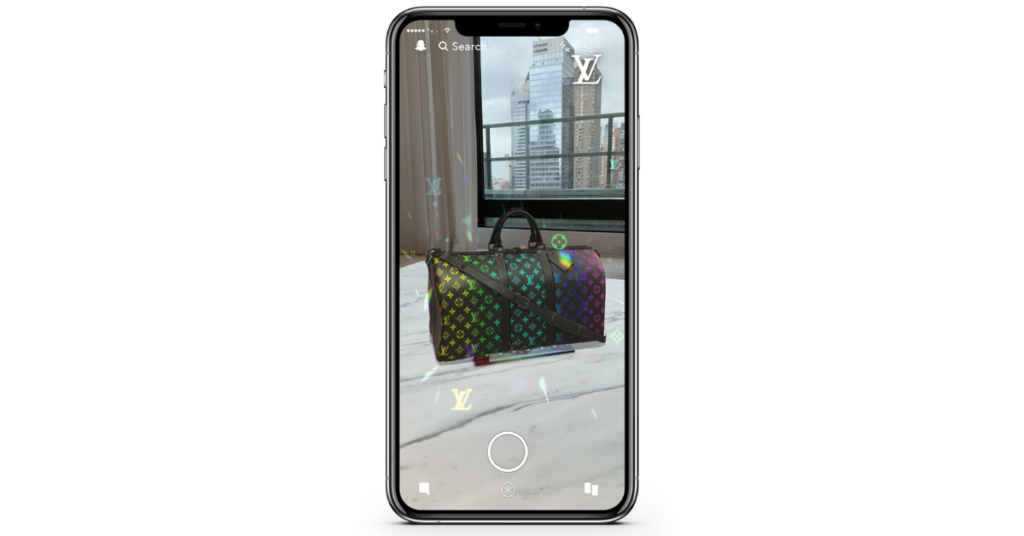 Physical stores reopening again, requires a high level of hygiene and safety. In response beauty retailer Sephora offers customers to test out makeup products with AR. Another beauty retailer, Ulta, uses the app GLAMlab to increase customers engagement to find the right shade of foundation.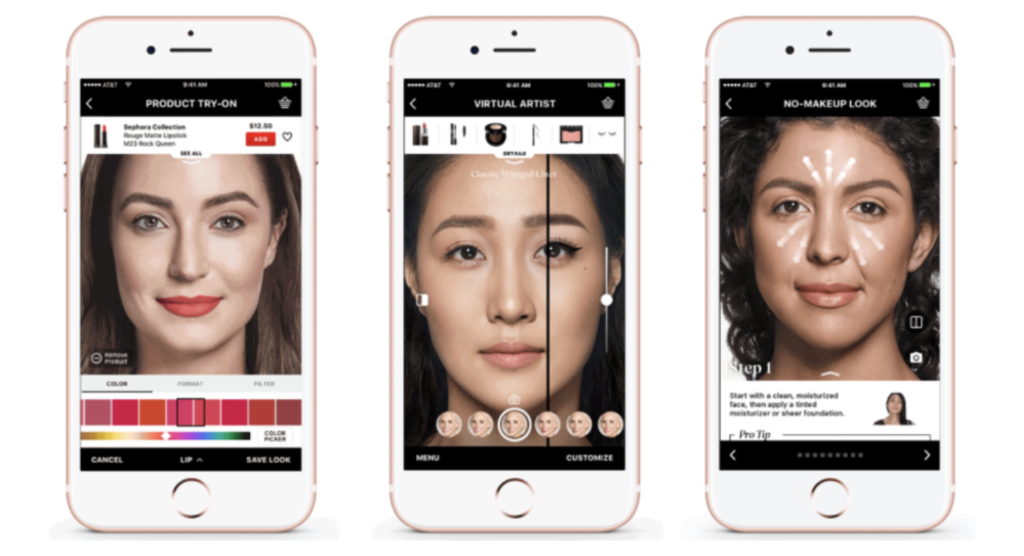 The jewellery brand Kendra Scott introduced an AR tool enabling customers to virtually try-on different earring styles from the comfort of their homes.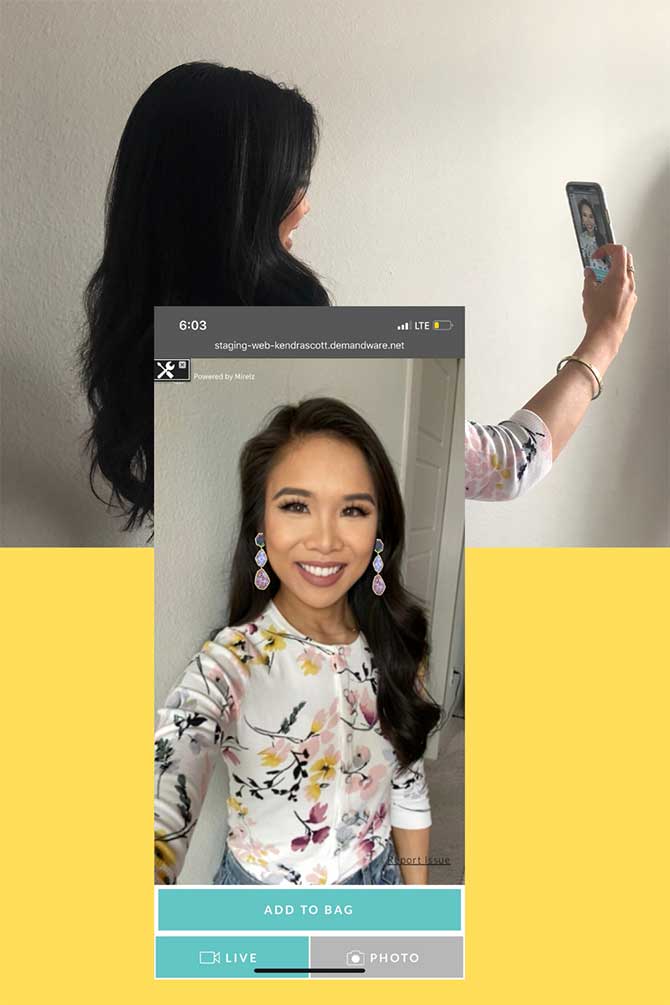 All AR examples have the same aim: to help consumers to find the right product by offering them a preview of the product. Ar in retail seems to work and boost conversion for products such as furniture, home appliances, accessories, jewellery, shoes and makeup. Nevertheless, I couldn't find running AR applications that are used for trying on clothes virtually and helping customers to find the right fit and size. Since body types differ enormously, clothes look different on everybody and pose a great challenge for implementing AR in the online shopping experience for garments.
In order to make this topic more tangible, I will take a look at the approaches of size guiding of clothes in online shops. The next blog entry will show best practice examples of size guiding online.
REFERENCES
https://www.ibm.com/thought-leadership/institute-business-value/report/consumer-2020
https://hbr.org/2020/10/how-ar-is-redefining-retail-in-the-pandemic?registration=success